Harriet Diamond - The Power of Positive Language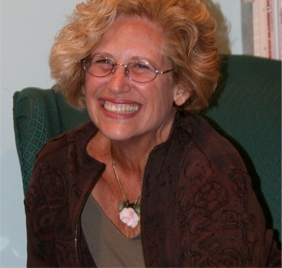 People respond more favorably to a smile than to a frown. They also are more receptive to a positive presentation of information – spoken or written -- than to a negative one. Sometimes, the news is less than upbeat; sometimes it is unquestionably negative, but the delivery can soften the message.

For example, you plan a gala opening for a business, expecting at least one hundred guests. Only about fifty show up. You would not announce: "Poor turnout at grand opening!" You can, however, still create a buzz about your business with the correct wording. Look at the examples below:

Negative: Only 52 people attended the grand opening.
Positive: More than 50 people crowded the grand opening.

Following are some other positive ways to state news you might not want to shout about:
Negative: Our sales figures are below average this month. The economy has had a very negative effect.
Positive: Despite a difficult economy, our sales figures are only slightly below average.

Negative: Sara is a very tough evaluator. She comes up with unexpected questions. Be thoroughly prepared or she will reject your proposal.
Positive: Sarah has a reputation for being tough, but she's fair. By thoroughly preparing your proposal and anticipating questions, you're sure to impress her.

Negative: Non-compliance with Safety Rules can lead to personal injury and property damage.
Positive: Compliance with Safety Rules prevents personal injury and property damage.

Sometimes, a positive sentence or two can turn a customer problem into a customer service opportunity:

Negative: Your request for a refund is beyond our 30-day limit. All we can offer is an exchange.
Positive: We will gladly offer an exchange for an item of equal value even though a refund beyond 30 days is not possible.

For some situations, thinking yes when, or yes if makes a difference in tone. Rather than, "We cannot ship your order as you requested because you did not complete the correct paperwork." Try, "We can ship your order immediately upon receipt of the requested paperwork."

Take a look at some of your recent writing. Is your message positive? If not, can you locate sentences that you might change to have positive power? Try avoiding negative words such as cannot, impossible, will not, inconvenient, and do not. Can you think of others?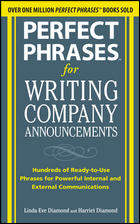 Harriet Diamond is the author of Grammar in Plain English, E-Z English, Executive Writing American Style, Writing the Easy Way, and Perfect Phrases for Writing Company Announcements. Her website is harrietdiamond.net