Harriet Diamond - More About Pronouns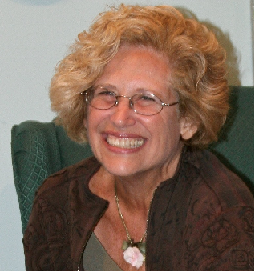 By Harriet Diamond
creator of harrietdiamond.net
In an earlier post, I spoke about pronouns having specific jobs: performing action (subjects) or receiving action (objects). Some reminders: Rami and I go to school together. Rami works with me. Who wrote that? To whom did you write?
Following are some additional pronoun rules.
Pronouns questions plague all of us. Sometimes the rule and its application are clearly evident. Other times, we want to question the rule. Sorry. Just learn it.
1. Am I as pretty as she or her?
I am as pretty as she (is). Completing the sentence helps determine the correct pronoun choice. You wouldn't say, "I am as pretty as her (are).
Other examples: Miriam is more diligent than she (is); Harold is taller than they (are); the Simons seem to have more family time than we (do).
2. Are you upset about him or his smoking in your office?
When talking or writing about one's acting in a certain way, think of possession: His smoking, her working late, their arguing, our collaborating. The possessive pronouns: my, your, his, her, its, our, your, and their are the pronouns for these situations.
Following are some more examples:
Your constant fidgeting is very annoying.
I love her use of language.
Our manager is most appreciative of their cooperating on this project.
How correct is your pronoun usage? Check these rules and those in the archives as you review your writing.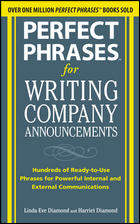 Harriet Diamond is the author of Grammar in Plain English, E-Z English, Executive Writing American Style, Writing the Easy Way, and Perfect Phrases for Writing Company Announcements. Her website is harrietdiamond.net